We all know the Progs LOVE to lie their pants off, but this one is just too crazy! Like the truth won't be told??? Idiot: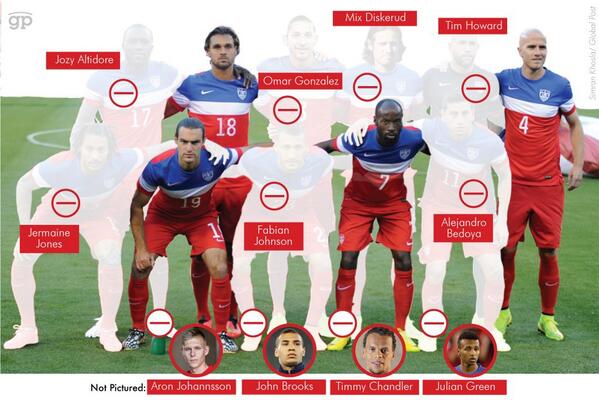 This picture was accompanied by this Tweet: Rep. Frank Pallone(D) ✔ @FrankPallone Immigrants are key to America's successes, even in the #WorldCup! Look what the #USMNT would be w/o them. #TimeisNow!
He implies that all of the highlighted players are immigrants. Just because someone is brown Mr. Democrat does not mean they are immigrants. From Twitchy:
Bedoya, Tim Howard and Jozy Altidore were born in New Jersey. Julian Green was born in Florida. Gonzalez was born in Dallas. Aron Jóhannsson was born in Alabama. Fabian Johnson, Jermaine Jones, Timothy Chandler, Mix Diskerud and John Brooks were born in Europe. All had at least one American parent. Which makes them all citizens, from birth.
Typical lying racist Democrat.